A deputy for Emmanuel Macron has put forward a radical constitutional bill aiming to grant voting rights to all foreigners in French municipal elections, with the move earning harsh criticism from conservatives who warn the entire country's future faces dire consequences if such a bill passes.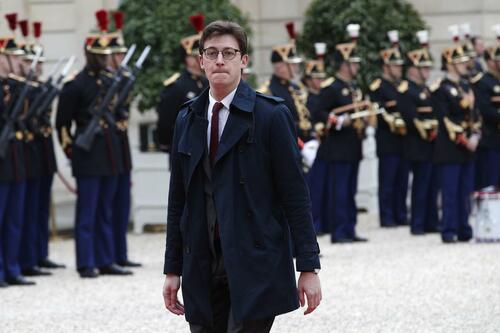 Sacha Houlie, founder of Youth With Macron movement, arrives at the Elysee Palace for Emmanuel Macron's inauguration as French President, Sunday, May 14, 2017, in Paris
Currently, only foreigners residing in France from the European Union have the right to vote in these types of elections. However, Sacha Houlié, an MP in the French city of Vienne for Emmanuel Macron's Renaissance party — which was recently rebranded from La République En Marche! (LaREM) — says foreigners should not only be able to vote but also run for elected office.