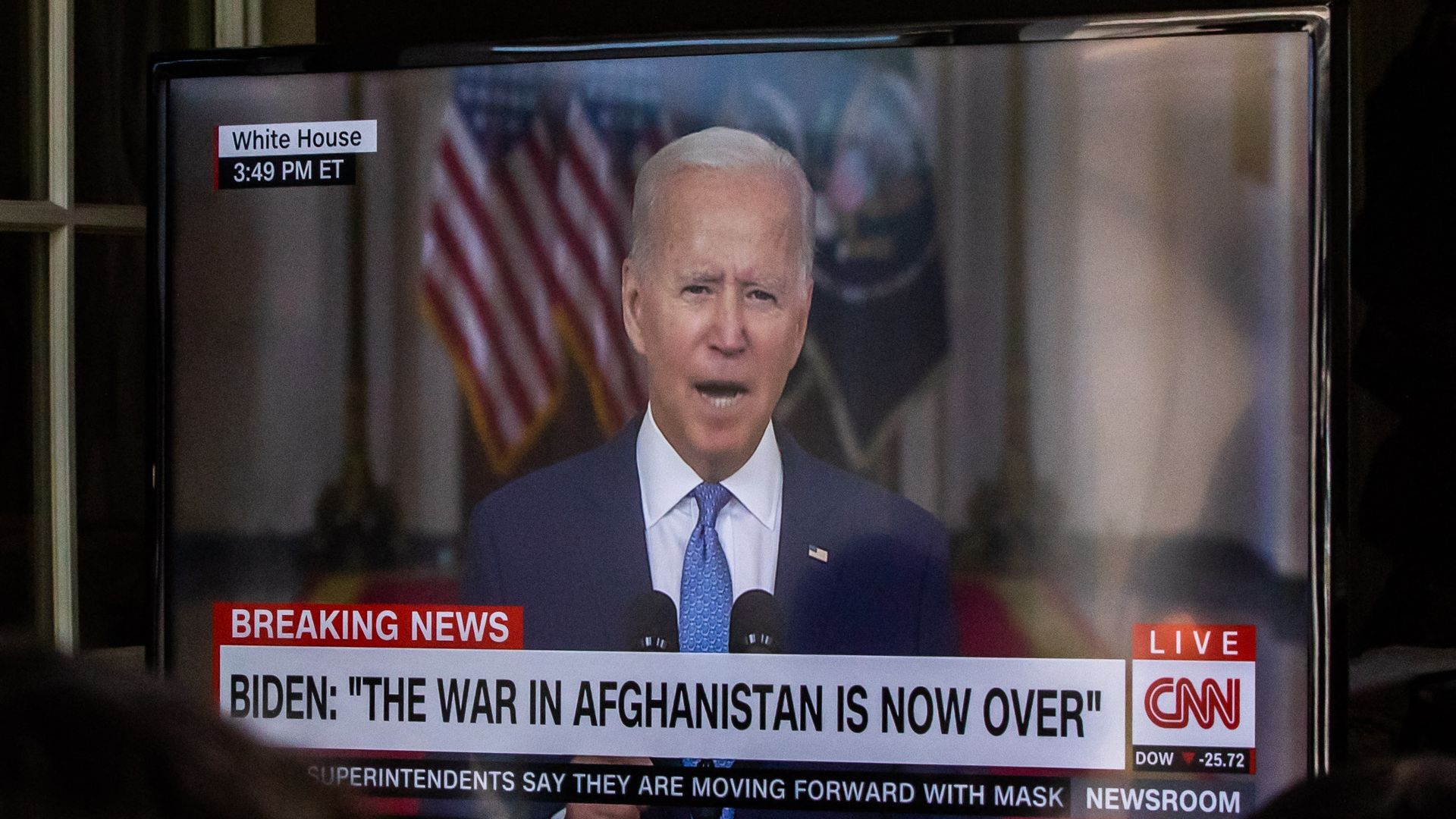 A group of military families and veterans watch President Biden's speech announcing that all troops are out of Afghanistan, on Aug. 31, 2021. Photo: Apu Gomes/AFP via Getty Images
The White House is planning to circulate a new memo on Capitol Hill defending President Biden's decision to withdraw troops from Afghanistan and claiming the move strengthened national security by freeing up critical military and intelligence agents, according to a copy of the document obtained by Axios.
Why it matters: The memo comes as many across Washington are still seeking answers about the flawed evacuation. Republicans in particular are planning to use the one-year anniversary to reexamine the failures that led to the Afghan capital swiftly falling into the hands of the Taliban.