Crude oil prices have slumped to six-month lows, driven by a mounting wall of worries: US recession, China's zero-Covid policy and real estate sector implosion, Russian production recovering, US SPR releases, and the possibility of a nuclear agreement between Iran, the EU, and the US that could unleash new supplies into global markets. 
On Wednesday morning, the October contract of Brent on the Intercontinental Exchange tagged a six-month low of $91.58 a barrel while the new head of OPEC offered a sobering reality that global oil markets face an increased risk of a supply squeeze due to declining spare production capacity. 
OPEC Secretary-General Haitham Al-Ghais sat down with Bloomberg Television and said speculation fears over slowing consumption in China and the rest of the world had been greatly exaggerated.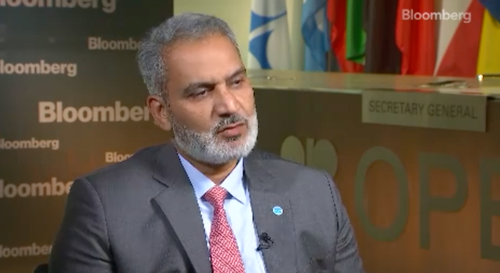 Al-Ghais said producers in OPEC are nearing the upper limits of additional supplies they can deliver to the market:
"We are running on thin ice, if I may use that term, because spare capacity is becoming scarce. The likelihood of a squeeze is there."